If you don't currently have an intruder alarm in your home, there is no better time than now to get on installed. They are an ideal way to protect your home, offering extra security that you won't find anywhere else. To find out more, keep reading.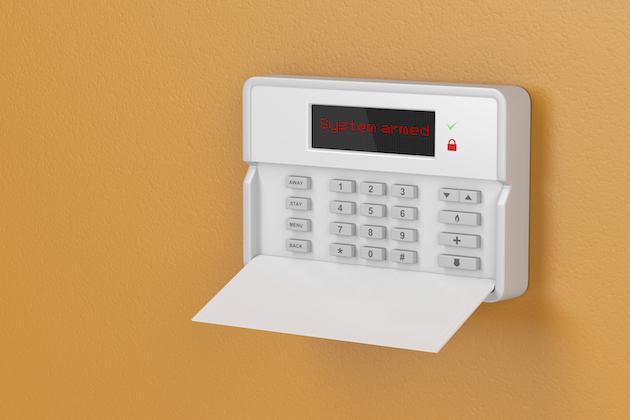 An intruder alarm gives you a sense of security
By having an intruder alarm installed, you are giving yourself peace of mind that your home is safe and secure. Your alarm means you will be alerted if any criminals try and target your home, so you no longer have to worry about what goes on around your home. Having more awareness of what is going on helps you to feel more comfortable and gives you the extra reassurance you may need.
An intruder alarm can deter criminals
Having an intruder alarm can potentially deter criminals from targetting your home. If you have an alarm visible, it is more likely that criminals will choose a home without an alarm, as this is an easier target. Having an intruder alarm teamed up with other security measures will work even better.
An intruder alarm increases your property value
When you come to sell your home, having an intruder alarm is a great way to add some value. Any potential buyer will be aware of the benefits of having an intruder alarm. so it makes it a very desirable feature to have. In having an intruder alarm, you are benefitting yourself in so many different ways, including when it comes to selling! It can also make your home sell faster, as it will be favoured by buyers.
An intruder alarm can lower your home insurance
Insurance companies are aware of how great intruder alarms are, so they may offer you a lowered rate just for having an alarm installed. This is a great benefit of having an alarm, that you may not release when you get it installed. Lower insurance is always a great benefit, as it leaves you with more money to spend on more exciting things.
Need an intruder alarm installed in Watford?
Our team install intruder alarms across Hemel Hempstead, St Albans, Watford, Kings Langley, Chesham, Tring, Abbots Langley, Radlett, Bovingdon, Amersham, Leavesden, London Colney and Berkhamsted. There is no better time to get your alar installed, so get in touch today. To arrange a quote, give us a call on 01442 383 169 or email us at info@hertssecuritysystems.co.uk. You can also fill out the contact form on our website.